Hello everybody! My name is Vladimir. I'm a big fan of the Cars movie, games and all which concerning Cars theme! My favorite character for this moment is Chick Hicks Racing Academy Student 2 because I think we have the same temper. I also like other Academy Students, VINs, Queens Gang and Yuri.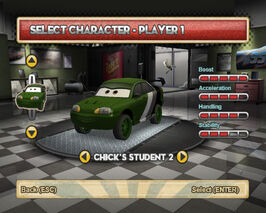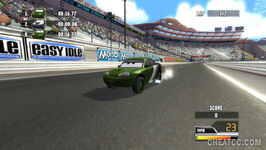 Unfortunately I don't have any money to buy a game console so I can't play Cars: Race-O-Rama and my favorite character. But one day I found this great wikia and understood that it's a way to include my favorite Cars game to another game and also understand a lot of interesting and useful things!
Unfortunately a big part of modders went away when I came here or shortly for this. :(
Now I'm trying to do my best for the mod. I'll be very happy any friendly community and want to work in team because I'm making a lot of mistakes alone!
You can ask me questions about the mod and I'll answer it if I can do it.
You can also leave me messages if you want to talk about any another
theme -- I'll be happy to talk with everybody! :)
My favorite pages
Add links to your favorite pages on the wiki here!
Favorite page #2
Favorite page #3
Community content is available under
CC-BY-SA
unless otherwise noted.